Home Countdown
RESIDENTS' CONNECT
---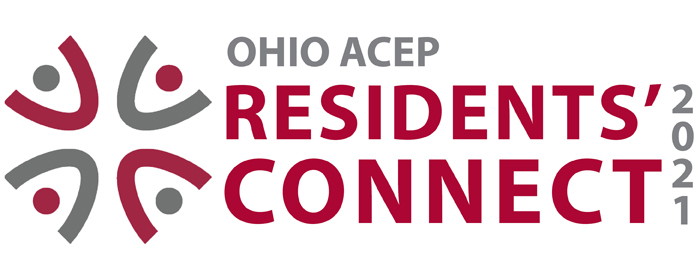 ---

August 12, 2021
Virtual Format


Free for Ohio ACEP Resident Members!
Registration will be required to participate. 



Event Highlights:
Resident Board of Director & Councillor Elections
Virtual Poster Competition
Award Recognition
Opportunities to Visit with Exhibitors/Physician Recruiters
Clinical & Life After Residency Presentations with Live Q&A
EM Physician Workforce of the Future Session with Live Q&A


---
Speaker Cards
Ohio ACEP Poster Competition 2021

Thank you for your interest in the 2021 Ohio ACEP Poster Competition. The application period to submit abstracts is now closed. We received many submissions and look forward to this year's virtual competition in connection with the 2021 Residents' Connect. Presenters accepted to the competition will be notified and provided access to the PheedLoop portal soon.
Competition Categories
Resident Research

Resident Case Study

Medical Student Research

Medical Student Case Study


Resident Representative & Councillor - 2021 Election
Interested in serving the as the Resident representative to the Chapter on the Board of Directors or as a Councillor?

The Resident Board Member and Resident Councillor will be elected by ballot by majority vote of the Resident Chapter membership at the Chapter's Virtual Residents' Connect, on August 12, 2021.

Resident Board and Councillor applications will be available in late June.

---

Resident Representative to the Ohio ACEP Board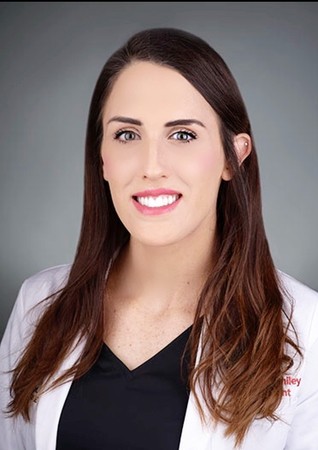 On August 13, 2020 resident members in attendance at the Ohio ACEP Residents' Connect 2020 Town Hall voted on one resident leadership position for the Ohio ACEP Resident Board Member.

Ohio ACEP and the Board of Directors congratulate Dr. Abbey Smiley (The Ohio State University Wexner Medical Center) on her election to the Ohio ACEP Board as an EM Resident Representative. We look forward to working with her in the year ahead.

Dr. Smiley will serve a one-year term, which will end at the 2021 Residents' Connect.
Interested in exhibiting or sponsoring the 2021 Event?


Click Here to access the Residents' Connect 2021 Exhibitor & Sponsor Prospectus!


---
2021 Event Exhibitors
AbbVie
Alteon Health
Cleveland Clinic
Emergency Services, Inc.
Envision Physician Services
Mid-Ohio Emergency Services
TeamHealth
US Acute Care Solutions


---

2020 Event Exhibitors
Thank you to the Partners and Virtual Exhibitors who participated in the Residents' Connect 2020! These companies devoted time and talent to the Residents' Connect OnDemand Learning Portal and financial assistance to bring the programming and the Party Boxes to our EM residents!
AbbVie
Alteon Health
Emergency Services, Inc.
Indiana Emergency Care
Mid-Ohio Emergency Services
Sound Physicians
TeamHealth
US Acute Care Solutions
2020 Event Recap
Ohio ACEP successfully transitioned the Residents' Assembly to a virtual Residents' Connect 2020. The event began with a 90-minute, LIVE Town Hall (over 300 residents pre-registered). The town hall was hosted by Ohio ACEP President Dr. Ryan Squier, EMRA National President, Dr. Hannah Hughes (Chief Resident, University of Cincinnati), and EMRA President-elect Dr. R. J. Sontag (Mid-Ohio Emergency Services). The virtual event also provided over 4 hours of recorded clinical and life after residency content made available to all registrants in the Ohio ACEP Learning Management Platform through the end of the year. Ohio ACEP was thrilled to connect 360 individuals from over 14 residences throughout the state.
Elite Sponsor
2021

Elite Sponsor
2021

Premium Sponsor
2021

Premium Sponsor
2021