Complete Story

10/04/2019
Tell Your Senator: Support Bipartisan Surprise Billing Legislation!
Senate Bill 198 would protect patients, establish arbitration process to fairly settle billing disputes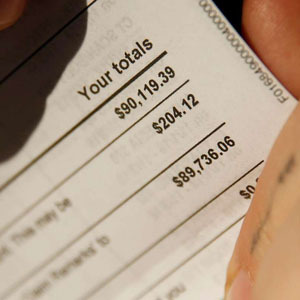 Ohio ACEP is happy to report that bipartisan legislation has been introduced in the Ohio Senate to protect patients from surprise bills. Senate Bill 198 was introduced by Sens. Stephen Huffman, MD (R–Tipp City) and Nickie Antonio (D–Lakewood) and is being considered by the Senate Insurance and Financial Institutions Committee. The legislation—which has 7 bipartisan co-sponsors—would prohibit balance billing of patients who receive unanticipated out-of-network care at a hospital that is in their insurance network. The bill then creates a "baseball-style" independent dispute resolution (IDR) process to settle payment disputes between the physician and the insurance company.
Grassroots advocacy will be key to passing SB 198, so we need your help! Please contact your Senator and ask them to support Senate Bill 198, a fair solution that truly protects patients, keeps them out of the middle of billing disputes, and incentivizes fair reimbursement from insurers.
If you're not sure who your state senator is, you can find them here by entering your home address.
And if your state senator is on the Senate Insurance and Financial Institutions Committee, your outreach will have an even greater impact! If your state senator is a sponsor or has signed on as a co-sponsor, please thank them for supporting bipartisan legislation to protect patients from surprise bills.
Senate Insurance and Financial Institutions Committee

As Ohio ACEP members will remember, surprise billing was a hot topic during the state's budget negotiations. The bill that was ultimately passed by the General Assembly contained surprise billing provisions which would have been harmful to patients as well as the state's emergency care safety net. Fortunately, Gov. Mike DeWine used his line-item veto authority to strike those portions of the bill, thanks in part to tireless work by Ohio ACEP's leadership and lobbyist.
As SB 198 works its way through the legislative process, we look forward to championing the bill every step of the way. Stay tuned for updates on the bill's progress, and keep an eye out for additional Ohio ACEP Action Alerts!
---